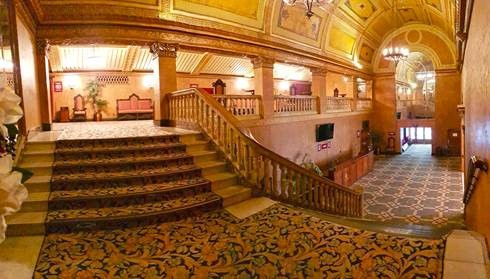 Curious about the stories that lie behind the Regent Theatre's beautiful facade? Join the family tour for an hour and discover many nooks, crannies and spaces that make this jewel such a wonderful theatre. The Regent Theatre was built by theatrical and film company, JC Williamsons, in the 1930's, during the depression. It was designed by Charles Neville Hollinshed, one of the top Australasian theatre designers. In the 1990's the theatre was saved from demolition by the people of Palmerston North. Come and see and hear our heritage.
Tours will run on Sunday March 26th at 11am and 1pm. You'll be guided by Dr Tania Kopytko and Regent Theatre Manager David Walsh. Meet in the Regent Theatre foyer, Broadway Avenue. Tour is approximately 1 hour (it can be a little longer depending on questions).
Up to 30 people per tour. Children must be accompanied by adults and stay with their group at all times, due to theatre health and safety procedures.