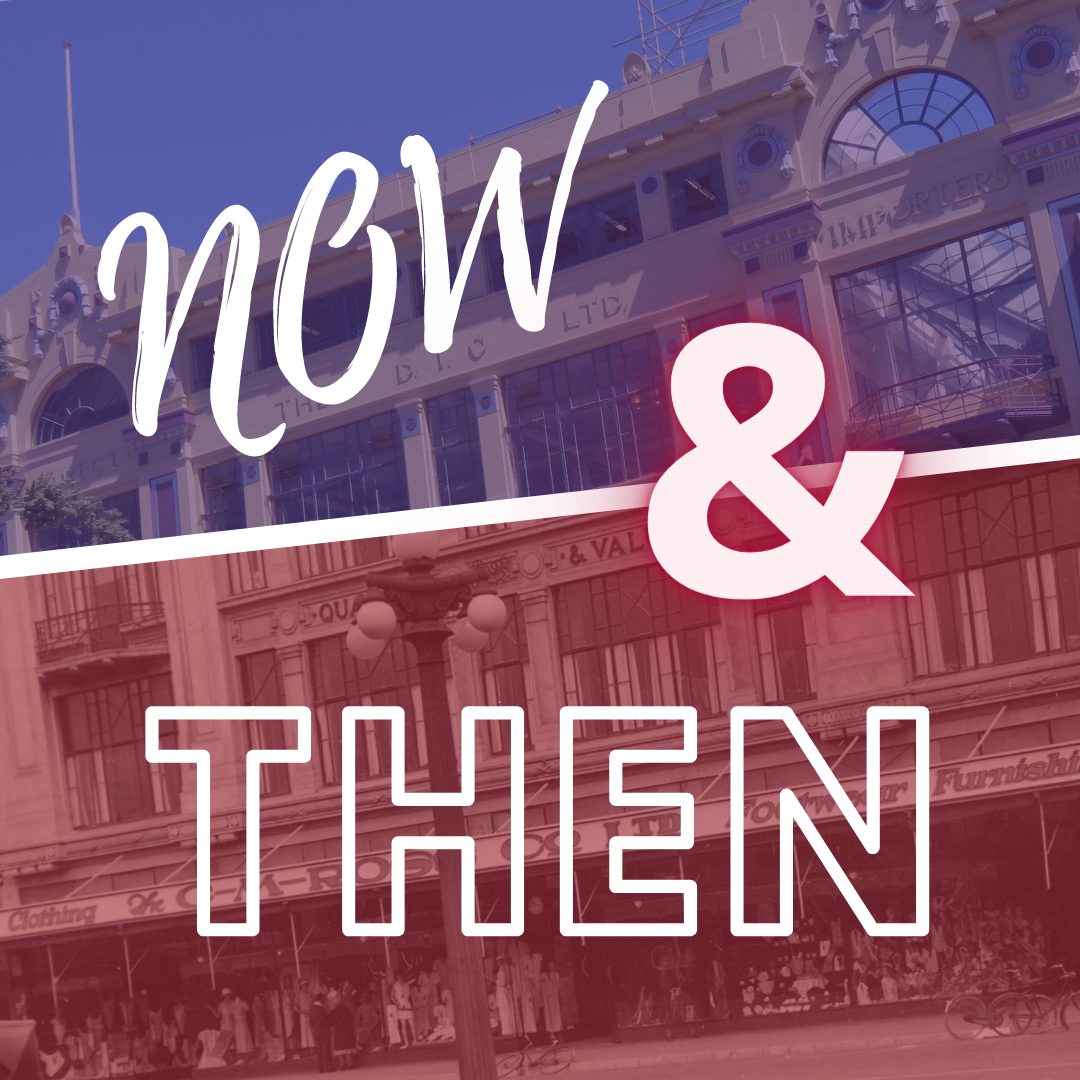 You probably know this majestic old Palmerston North Building better as Cafe Cuba, but it was originally built for the Manawatu Patriotic Society as the Soldier's Club. It was completed in 1917 to a design from the firm of L G West & Son and was used by the RSA until 1966.
This slider compares 1979 and 2021.
The second image was taken in 2021 by Caleb, Sam and Natalie of the Manawatū Home Educator's network as part of a session with the Heritage team at Palmerston North City Library. They went out to Cuba Street with an iPad specifically to take this photo so we could use it in this image compare slider. Well done team!