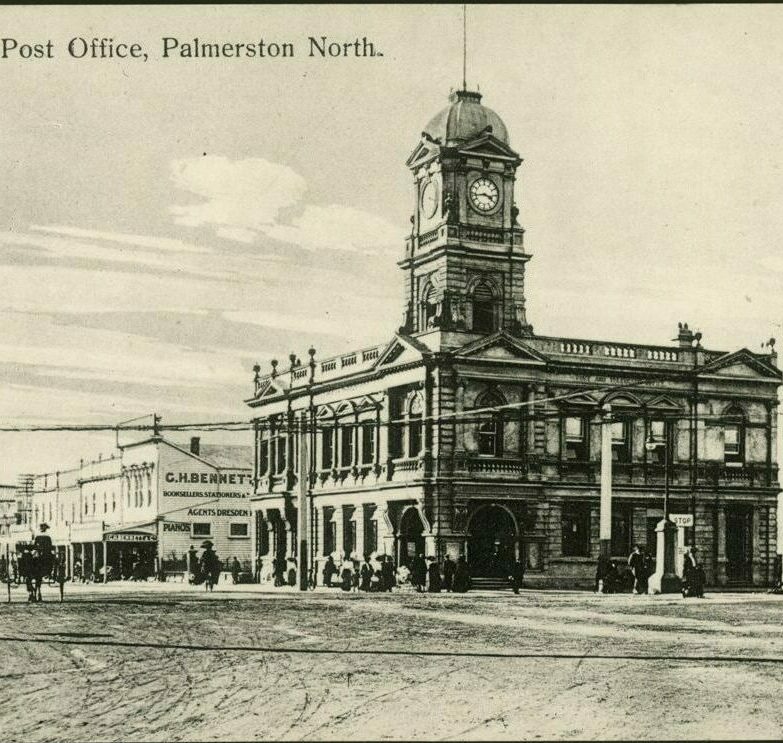 Mayor Grant Smith, a self-titled 'history-buff,' has been a member of Heritage New Zealand for over 40 years. On Thursday 2 March for Local History Week, he presents on a topic dear to his heart, Palmerston North's Chief Post Office. Not only did Mayor Smith open his first bank account at the Post Office Savings Bank – his future wife, Michelle, worked upstairs in the Telephone Services Department.
The Chief Post Office was one of the nation's grandest when built in 1905. It was proudly opened in June 1906 by Prime Minister and Postmaster General, Sir Joseph Ward. The Chief Post Office served the city and wider region well over the decades, until New Zealand Post finally vacated the building in 1988. Subsequently, the grand old place housed various bars and night clubs, restaurants and function centres, before falling into disrepair.
Mayor Smith will highlight the past glory of this city landmark and its future as a soon-to-be central city hotel. He was instrumental in connecting with the new owners, the Safari Group, a New Zealand building and development company. They will restore the original Post Office structure, combining and constructing a new 86 room Wyndham Hotel at the rear of the site.