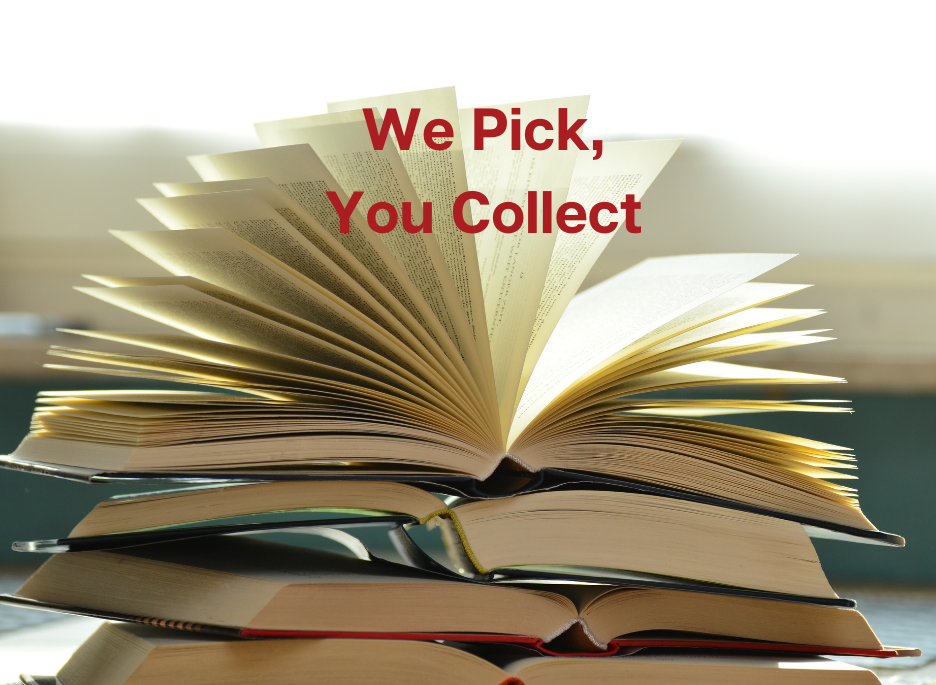 That's right, we're adding an extra layer to our Click and Collect service. If you can't think of a specific book you want to reserve, let us choose some for you!
Head to the We Pick, You Collect page on our website, tell us a few details about books you enjoy, and then sit back and relax while we put together a bag of books for you. When it's ready, we'll let you know, and you can swing by the Click and Collect window next to the Central Library's main entrance to pick them up. Too easy!
Need some books for the kids? Put your feet up and we'll take care of it.
Wondering what to read next after that great novel you just finished? We'll scour the shelves to find the best reads to suit you!
Stuck at home? You can even nominate someone else to pick the books up for you.
Don't go short of a good read – the City Library's got what you need.
Check out the useful instructions below: