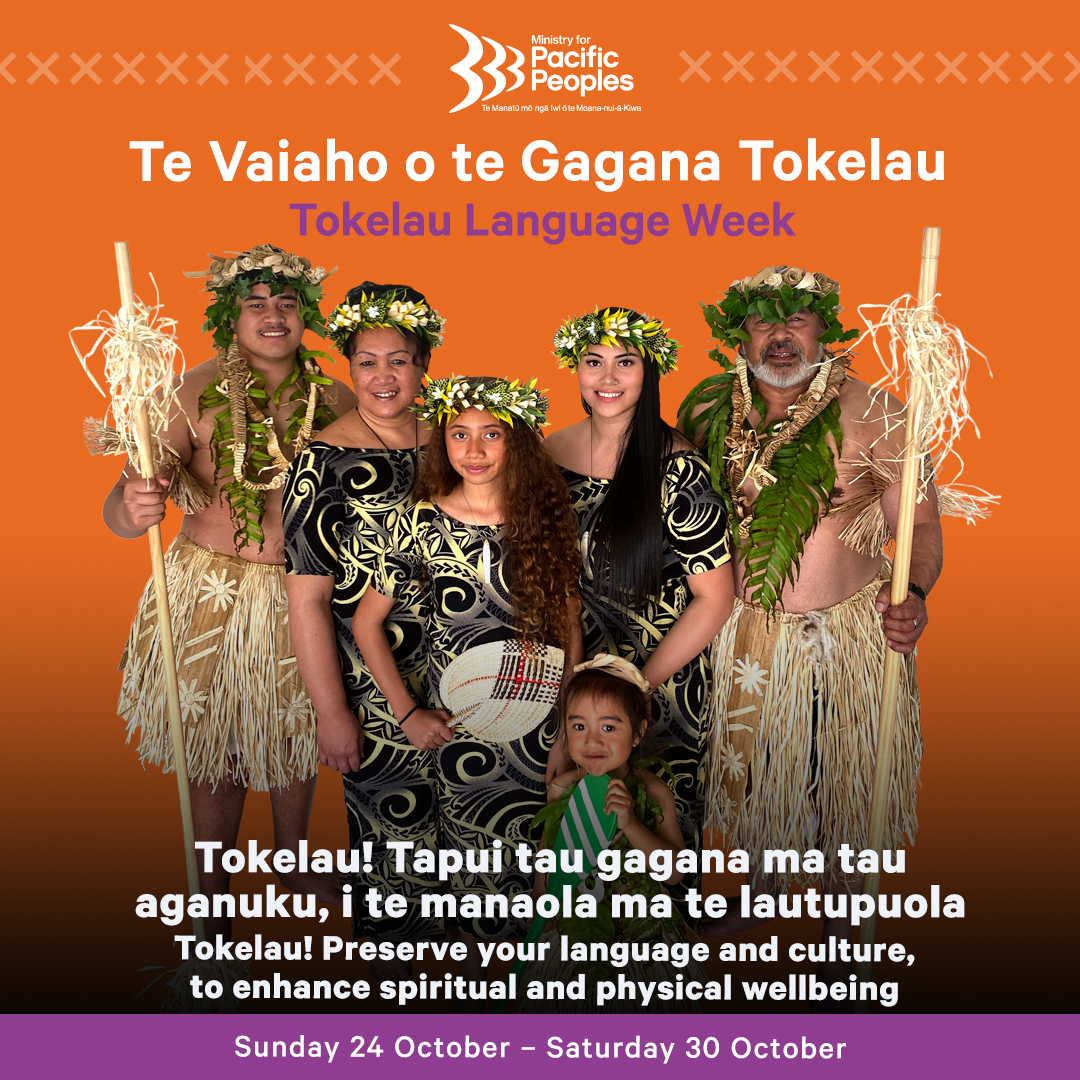 A bit late to the party, but a party it will be! It is Tokelau Language Week right through until Saturday.
This year's theme for Te vaiaho o te Gagana Tokelau is Tokelau! Tapui tau gagana ma tau aganuku, i te manaola ma te lautupuola which means Tokelau! Preserve your language and culture, to enhance spiritual and physical wellbeing.
This reflects the overarching 2021 Pacific Language Week theme of Wellbeing, by linking the importance of language to overall wellbeing.
Once again, if you want to know more, we have resources here at the City Library and at the National Library here.
Celebrate and connect online by visiting the official NZ Tokelau Language Week Facebook page!
You can find even more information here at the Ministry for Pacific Peoples website.
Below is a short introduction to the Tokelauan language. You can view it online or download it to your device.