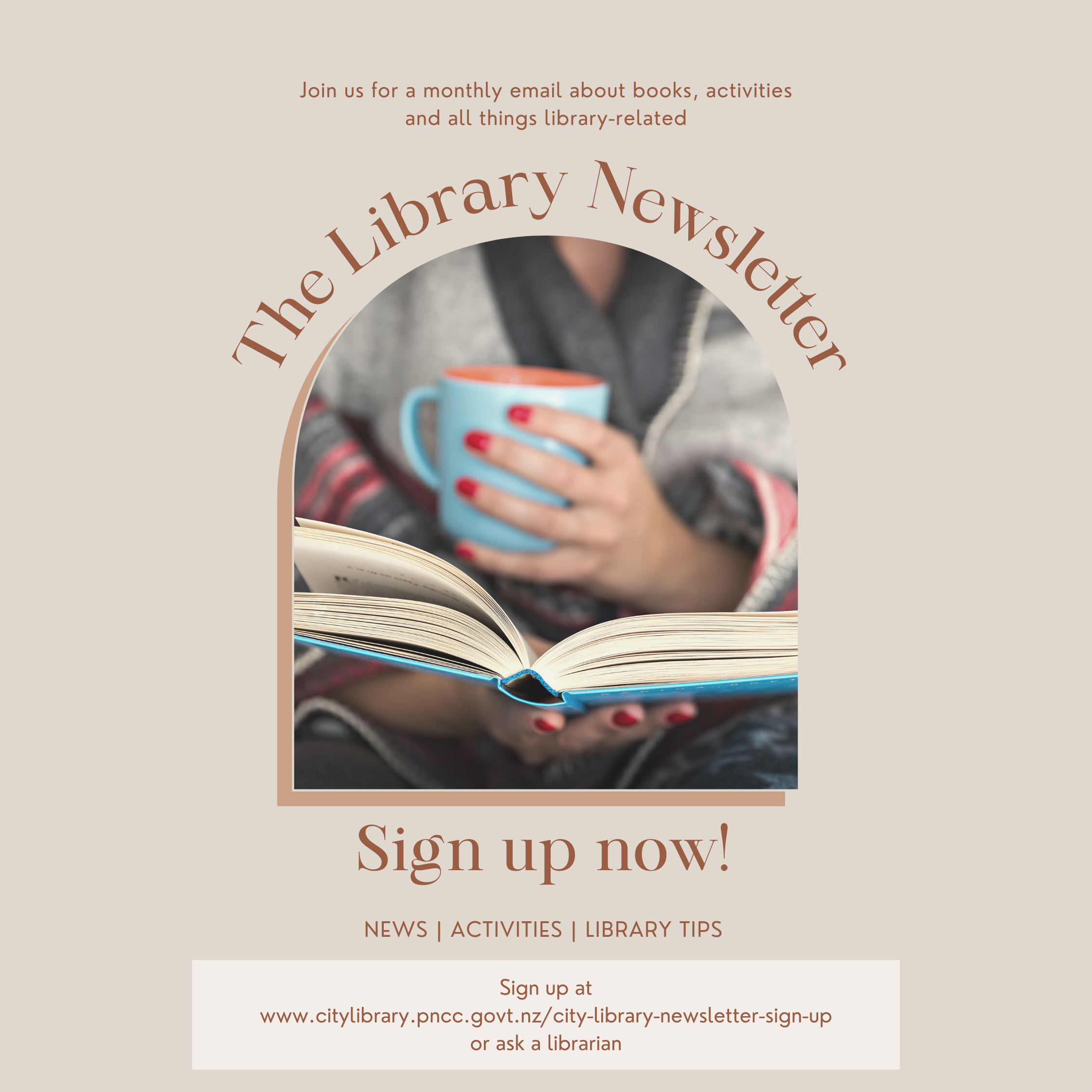 Stay up to date with the Palmerston North City Library – subscribe to our monthly newsletter!
Each month you'll get an email highlighting what's coming up, things we're excited about, and ways to get the most out of your library membership.
Sign up here, or simply ask a librarian next time you're visiting one of our branches.