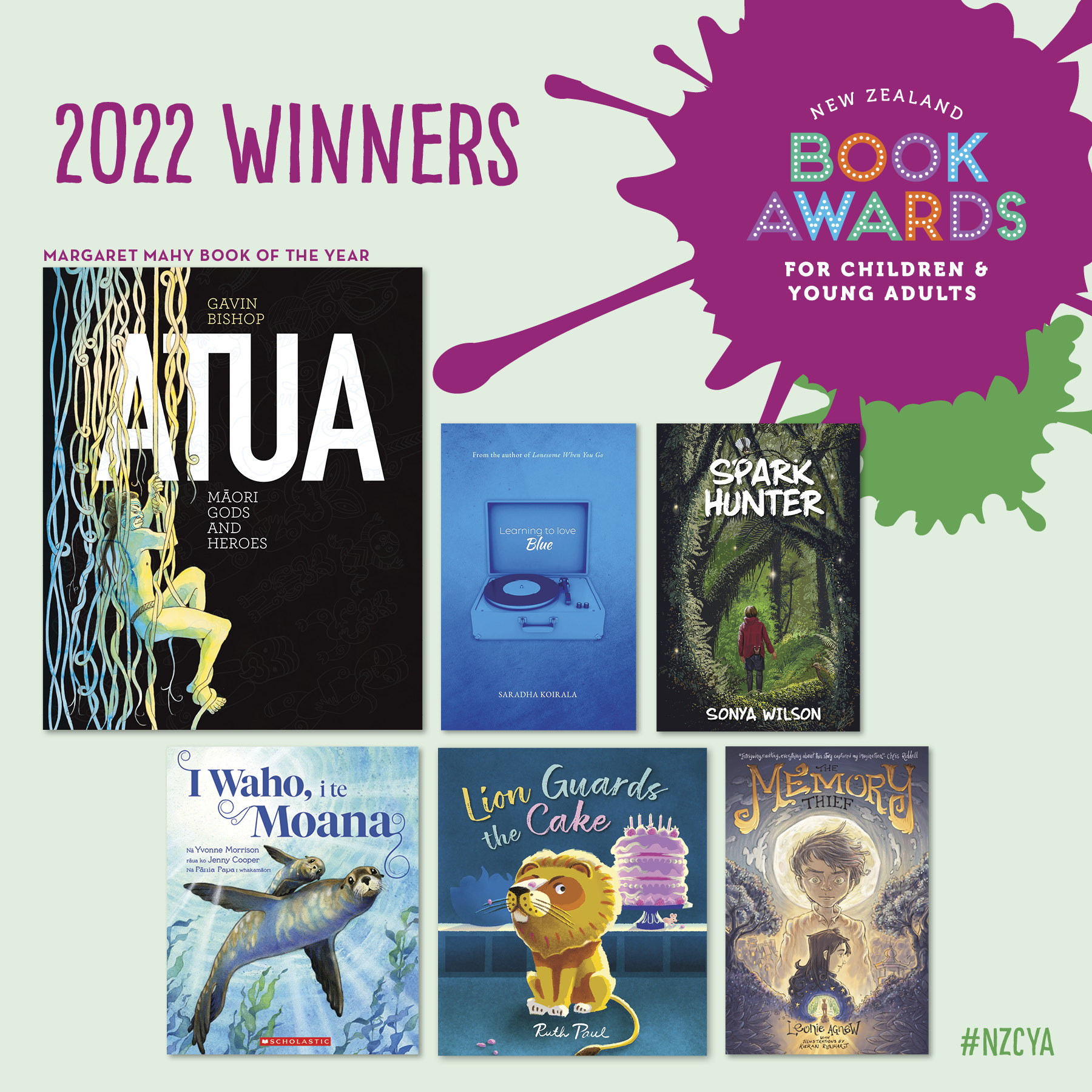 The New Zealand Book Awards for Children and Young Adults champion and honour New Zealand's literature for tamariki and rangatahi. The winners were announced on Wednesday August 10, and now's your chance to check them out.
The awards are a celebration of New Zealand's children's authors and illustrators, and the contribution they make to building our national identity and heritage. So without further ado, here's the winners of 2022! We're including a link to the book in our collection, so you can see if it's available. If it's not, place a reservation
Margaret Mahy Book of the Year, Elsie Locke Award for Non-Fiction and Russell Clark Award For Illustration
Picture Book Category Winner
Wright Family Foundation Esther Glen Award for Junior Fiction
Young Adult Fiction Award
Wright Family Foundation Te Kura Pounamu Award for Te Reo Māori
NZSA Best First Book Award
Congratulations to the winners! You can see the full shortlist at the New Zealand Book Awards Trust website – it's a great starting point for some of the newest and best stories for tamariki (children) and rangatahi (youth).