14 Nov 2022
Digging in the crates
A guest post from Anton Carter, Group Manager – Community Services. Anton hosts a weekly radio show 'Audio Mechanics' on Radio Active (Wtgn). He is a board member with Manawatu People's Radio, and former member of NZ dub fusion band Rhombus.    
Palmerston North City Library has an excellent curated vinyl collection and it's a great way to discover new and old music, but also to have the physical tactile experience that digital streaming can't offer. I've been a vinyl junkie and record collector since the early 80's and am always keen to do some vinyl crate digging, as you never know what you will find.
Here's few of my picks: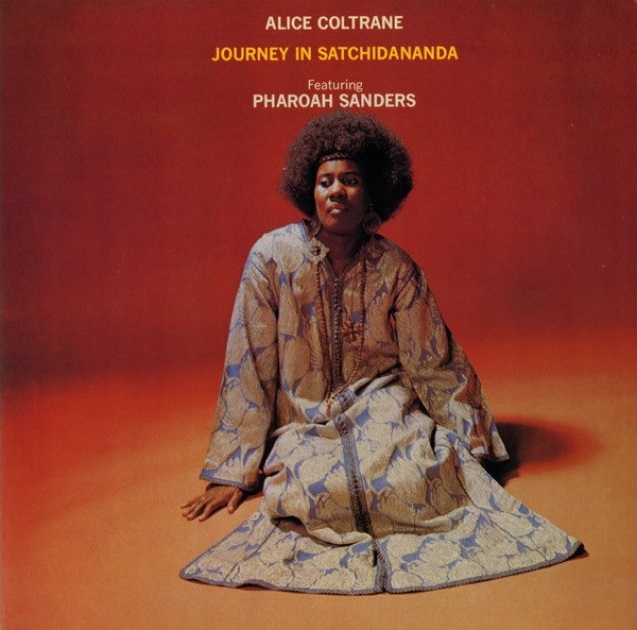 Alice was married briefly to legendary jazz saxophonist John Coltrane but is a significant artist in her own right. This double gate fold-out album on Impulse Records has wonderful liner notes and photos of the artists performing. Providing depth and details of the recording before you even put the needle on the record.
This is Alice's fourth full length album, on which she plays piano and harp. The title of the album indicates Alice's spiritual leanings, as it refers to Swami Satchidananda, of which she was a close disciple. And you can hear the eastern musical influence in many of the tracks and is a strong theme over her career.
The album needs to be listened to multiple times, as there's so much subtle interplay between the artists, you are always discovering new elements of harmonics. While the tracks have a start, middle and end, each of the tracks have their own life and move in different directions. At times in opposite directions but always coming back together to form a cohesive musical statement. The album has been described as 'fusion music with a cosmic opulence' with tracks called 'Shiva-Loka' and 'Isis and Osiris', it highlights Alice's personal and musical journey in life.
I had the privilege of seeing Alice perform solo on piano in a small intimate club in LA and you couldn't but help realise you were witnessing jazz royalty.
Other notable albums by Alice Coltrane include; Universal Consciousness 1971, Lord of Lords 1972 and Illuminations 1974 with guitarist Carlos Santana. And of course, John Coltrane's classic 1964 album 'A Love Supreme' is also highly recommended.
If you don't know what soul is, then this compilation is a great introduction. Released in 1968 on Atlantic Records, this album features 12 smash hits from the home of soul.
Starting off with Wilson Pickett's 'Mustang Sally' and finishing with Pickett's version of 'Land of a Thousand Dances'. The record features artists like; Percy Sledge, Sam & Dave, Ben E king, Aretha Franklin, Carla Thomas, Solomon Burke and Otis Redding. All giants of their time and you can hear the raw energy in each of these recordings, no flash recording studios, multiple takes or overdubs. Which is what makes soul music unique, the raw emotion of singers digging deep within their own experience to bring out something special. You can feel their pain, longing or joy with each word.
Eddie Floyd's 'Knock on Wood' and Percy Sledge's 'When a man loves a woman' are probably the most well-known songs on the album. The album back cover also features pictures of the albums which the original songs come from, along with other soul artists from Atlantic Records. A great way to learn about soul music and the many pioneers of the time.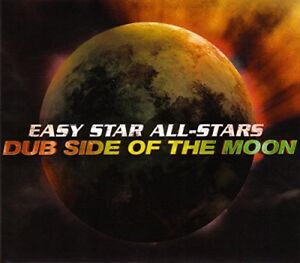 Easy Star All-Stars formed in 1997 in New York and have built a solid reputation for their reggae inspired reinterpretations of classic albums and sometimes very unexpected versions. Covering unlikely bands such as Radiohead, The Police, The Beatles and Michael Jackson, is what makes their albums interesting and standout.
Pink Floyd's 'Dark Side of the Moon' is not at album that you would expect to be reggaefied, but the spacey ambient nature of the original album does lend itself perfectly to the dub echo chamber of Jamaican music. This comes through particularly on tracks such as 'The great gig in the sky', 'Eclipse' and 'On the run'. With long meandering intros and classic Roland Space Echo breakdowns, you can imagine yourself being weightless and floating effortlessly in space.         
The vocals on the album are done by some serious reggae heavyweights like Ranking Joe, Frankie Paul, Dr Israel and The Meditations. Which adds to the authenticity of the music, not just cheesy fluffy covers but real reworkings of the songs by accomplished musicians.
If you're a fan of Pink Floyd and want to hear another take on this album, then this one is a real trip into an alternative musical universe.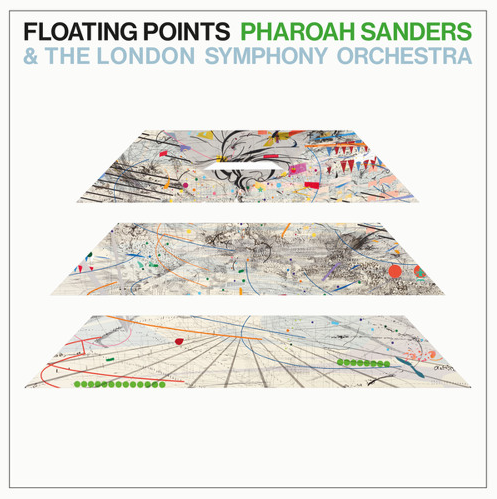 This album is a collaborative effort from Manchester born electronic artist Floating Points (Sam Shepard), free jazz legend Pharoah Sanders on tenor saxophone and the LSO. Composed by Shepard the album is a single 45min composition broken down into nine movements.
The beauty of this album is the sparse nature given to Sanders' playing, where each note speaks volumes and is allowed to hang in the air. The album is a slow sonic meander with textures of synthesisers, harpsichord, piano and strings guiding you along the way. Released in 2021 this was Sanders' final album before he passed away in 2022.
As expected, each movement has its own life. At times the movements collide in a frenzy of activity, almost a 70's psychedelic vibe with violins and sax creating tension that keeps building and building into a swirling climax. I'd describe the album as a modern version of experimental jazz with no jazz. Meaning not the traditional jazz sounds or approach but a high level of musical creativity and innovation.
Other notable albums by Pharoah Sanders include: Pharoah's First 1966, Black Unity featuring Stanley Clarke on bass 1971 and Message from home 1996. Also, worth a listen if you like classical music collaborations is 'A brand new me' Aretha Franklin with The Royal Philharmonic Orchestra 2017.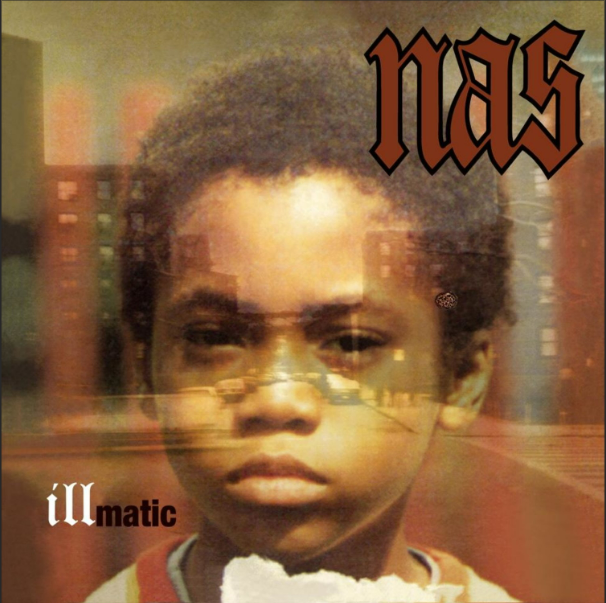 Nas / Illmatic 1994
Rated as one of the top 10 hip hop albums of all time. Nas first came to light with a guest verse on Main Source's 'Live at the Barbeque' 1991. From just one verse his reputation quickly grew, and a full-length album was highly anticipated.
The album was released in 1994 and featured some of the best hip hop producers at the time including Dj Premier (Gangstarr), Large Professor, Pete Rock and Q-Tip (A Tribe Called Quest). Which only added to the hype of the album, as the line up of producers were some of the most respected East Coast hip hop producers in the game.
What makes the album significant is Nas's ability to paint vivid pictures with words. A modern-day storyteller, gritty and real but also respectful. The album is what I'd call 'headphone food' rather than 'dancefloor fillers'. 'NY State of mind' gives you an idea of what it's like growing up in New York, while 'Halftime' (one of my all-time fav tracks) is a solid headnodder from start to finish. 'The world is yours' and 'One Love' are both anthemic odes to 'street life' while offering hope and inspiration.
It's rare for hip hop albums to have more than two or three singles from an album but almost every track on this album was released as a single, which just shows the quality of the album.
Other notable albums by Nas are: 'It was written' 1996, 'God's Son' 2002 and 'Distant Relatives' featuring Damian 'Jr Gong' Marley 2010.