20 Jul 2022
Selector's Picks #3
From Our Non-Fiction Shelves
In the media this week are two titles that have captured our attention already –
The first, Blue Blood: the inside story of the National Party in crisis by Andrea Vance, is a book for people of all political persuasions. It gives a blow by blow description of the key moments over the two years National Party lost its mojo, and exposes what really went on behind the scenes. Entertaining, factual and well-written by political journalist with 20 years in the industry (from publishers blurb). Jack Tame spoke with Andrea Vance about her book.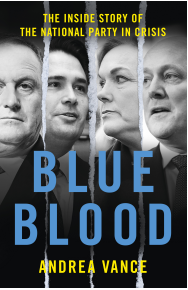 The Cereal Entrepreneur: a story of grit, courage and crunchy goodness by Kaz Staples is a story of survival. In 1997 with bills to pay the author decided to make Christmas cakes out of her home kitchen to sell at the local markets. Twenty-two years later, she sold the highly successful and sought-after cereal and snack brand, Puredelish. Not so much a "how to" book this is a story of ups & downs, the highs and lows, and in Kaz's own words "… life is a miracle – there's dark and light – you CAN survive it all and thrive through it all BUT you can't have it all". Listen to the full RNZ Nine to Noon interview.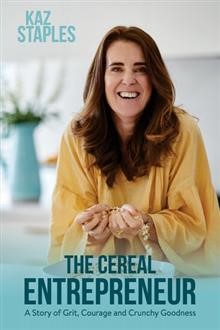 What I'm reading
On a different note here are a few books I've enjoyed recently and a couple of new ones too that I'm looking forward to reading (they're due out next month).
I've enjoyed reading Ruth Shaw's book The Bookseller at the end of the world – it's about a long life well lived, about the value of leaving and then returning home, about finding the strength to survive the toughest times, and then the resilience to help others through theirs. And the importance through it all of books and reading – and Ruth's desire to share that joy with community. I think if you read this book, you'll be inspired and like me maybe you'll soon be planning a trip to Lake Manapouri to visit Ruth's wee bookshops. At times a tough read, but ultimately magical. (note: bookshops are open from late September until mid April, so plan your trip accordingly!).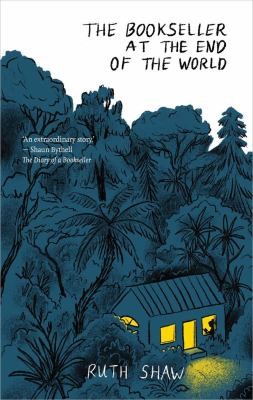 I've always loved Juliet Batten's writing specifically her connection to spirit through nature. Her new book The Pomegranate Journal doesn't disappoint. Now in her mid 70's and facing physical decline she's written this journal to "chart the way into her new life". Written in the form of journal entries some of the gems include – "pain is a symptom of transformation"; a moment of "gladness" in nature (the first dusky crimson blossoms of the pūriri tree) has the power to lift us out of a day of struggle; & the thought that coming back into the world of the young (when you're old) is really to come full circle & it's achievable if you stay upbeat, and engaged and make the effort to use language that breaches the age divide. This one warrants a second reading – and just maybe I've bought my own copy!!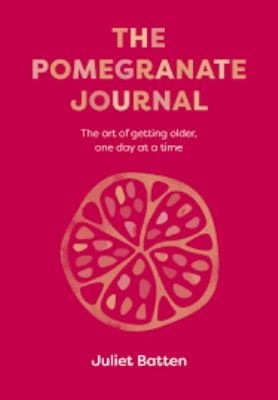 Lastly, Nici Wickes' A Quiet Kitchen is a real comfort read. Part journal/diary part recipe book the author shares her love of cooking and her experience of living solo – a consequence of lockdown (she loved it!) but also of her own life choices (Nici is happily single). She lives in Port Waikato and her book is infused with a wonderful sense of kiwiana, of the spirit of community and oh yes includes easy delicious recipes. I loved reading about Nici's own midlife health challenges and how the love of home, cooking good food, a daily ocean swim (year round!), and being surrounded by a supportive community has nurtured her and is now allowing her to live her best most authentic life.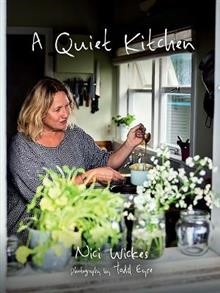 AND Coming Up!
There are two new titles from local authors being launched at the Central Library next month. A collection of poems and a family history. I'm excited to read them both.
Award winning local poet Tim Upperton is publishing his 3rd collection of poetry called A Riderless Horse . It'll be launched on Friday 12 August at 6:30pm in the Central Library. Sam Neill is a fan (say no more!) … very Palmy!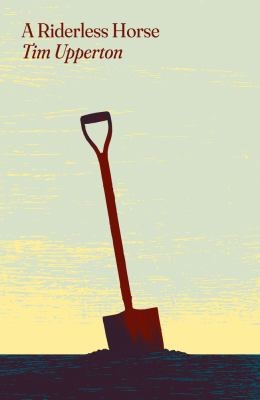 In her first memoir My Italian destiny Lynn Kirkland introduced the reader to the link with the Italian family who saved her father during the war. Our Italian Legacy tells of the unbroken connection of two families on opposite sides of the world and which now spans five generations. It'll be launched at the City Library on Wednesday 17 August.