28 Jun 2022
Selector's picks #2
This time we're hearing from Kay:
Great children's books, be they novels, picture books or graphic novels, are some of the most complex works to write and I am in awe of anyone who attempts such a mighty task. As a Content Development Librarian selecting books for our tamariki is both a huge responsibility and a great honour and one I love. So it is with much excitement that I share with you some of the new and not so new books that have crossed my desk lately.
Children's Picture Books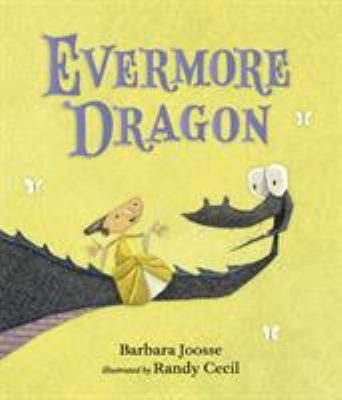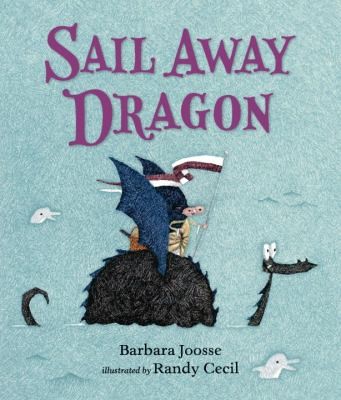 Evermore Dragon and Sail Away Dragon written by Barbara Joosse and illustrated by Randy Cecil.
These two beautiful picture books simply wrap themselves around you. They are full of warmth, friendship, adventure, playfulness and belonging. The author's play with language – the rhyming, alliteration, humour and word creation – gives a musicality to the text as it skips and dances along. The illustrations and text work in perfect harmony. Cecil's images enhance the mood and tone of the story, further illuminating the "evermore" nature of the friendship between a young girl and a dragon. These are exceptional books in the picture book genre.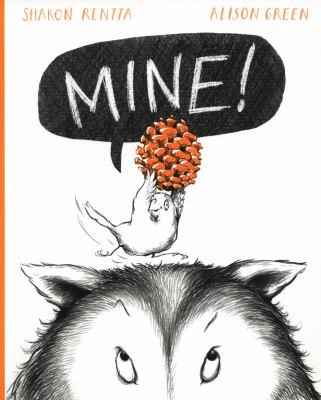 Mine! written by Alison Green and illustrated by Sharon Rentta
Mine! Is a hilarious and slightly wicked story of a wolf who settles a dispute between a pesky little bird and itself in a rather wolfish way. Rentta's mostly black and white illustrations bring a rich texture to this very spirited story, enhancing both expression and action. The bright orange colouring of the pinecone – the object of the dispute – highlights both the focus and determination of the two characters to claim "Mine!" A wonderfully subversive tale.
Sometimes I feel…: A menagerie of feelings big and small
There have been several exceptional picture books published over the past couple of years exploring feelings and this one sits right up there with the best. This stunning picture book joyously celebrates positive feelings but equally acknowledges that we can all feel down, afraid, and sad at times. In just a few words it helps us to see that such feelings can make us "stronger," are passing and/or remind us of humbleness. Maycock's ink illustrations extend the text and enrich the reading experience and are so expressive it is as if they have voice. A beautifully rendered picture book to read aloud and share or to read quietly to yourself, either way you will smile with quiet contemplation with each page turn.
Children's Fiction – Horror stories
The children's horror genre has continued to mature and expand over the past 10 years or so. Humour still features strongly in many such tales to mitigate the scary stuff, giving the young reader a bit of comic relief. However, these two stories I have chosen to write about today give no such respite, they are so good but are not for the faint hearted.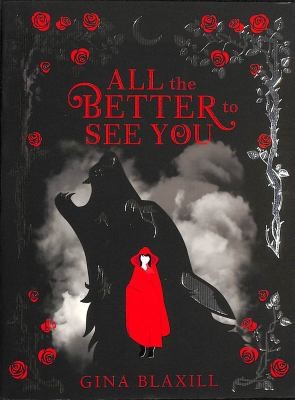 All the Better to See You written by Gina Blaxill
Gena Blaxill employs the fairy tale 'Little Red Riding Hood' to frame her story with its dark, threatening forest, an old relative that lives apart from the village, a young girl in a red cloak and a wolf. But Blaxill diverts from the traditional pathway here creating a highly compelling, wonderfully scary tale steeped in tension, impending danger and subterfuge. It is one of the best children's horror stories I have read in a long time. Read it if you dare…Highly recommended – great read-aloud, love the cover!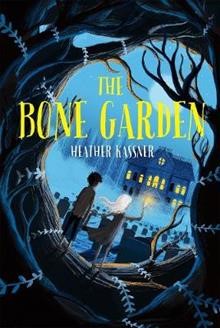 The Bone Garden written by Heather Kassner
Irrėelle lives with the constant threat of being turned to dust by her "creator", Miss Vesper who seeks eternal life. Irrėelle, and her unlikely ally, Guy, must find a way to rid themselves of the tenacious grip of Miss Vesper if they are ever going to be free and even more critical, if they are ever going to be truly alive. Kassner has penned a highly inventive, creative read that will have young readers riveted to every page. Again, a brilliant book and read-aloud.
I'm currently reading Skandar and the Unicorn Thief, a new book by A. F. Steadman that is attracting much attention. It's a captivating tale with rich world building and an unconventional portrayal of unicorns. It promises to be a great read for young fantasy readers.
Don't forget to check out the finalists in this year's New Zealand Book Awards for Children & Young Adults – you can find all the information about the awards, finalists, and past winners here.
Also, congratulations to Katya Balen, the 2022 Yoto Carnegie Medal Winner for her book October, October. Click here to read Katya's speech and for more information on the award.