21 Nov 2023
NZOQ: quest for quality for 50 years
For five decades one Palmerston North organisation, the New Zealand Organisation for Quality (NZOQ), has shown commitment to quality. Dedicated to providing leadership in the adoption of the principles of quality management and best practice in New Zealand, the NZOQ, has established an expert reputation – both nationally and internationally.
"Quality is one of those intrinsic concepts we experience every day," says Dan Forsman, the local Board Director. "It effects our choices on what we purchase, the services we use and what we invest our time and money in. We may sight a quality promise poster or an ISO9000 certificate on a wall to ensure us of safe basic services or reliable products. But just look at the latest water supply woes in the Wellington region to see where quality has lapsed," says Dan.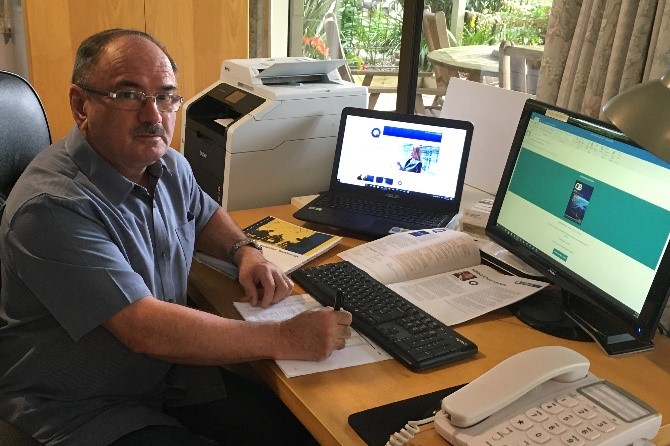 NZOQ Director, Dan Forsman [Image supplied]
Possibly one of Palmerston North's best kept secrets, NZOQ origins date back to the 1976 conference organised by Massey University's Department of Industrial Management and Engineering. "A national conference of industry and academia was convened to discuss the idea of a national organisation for quality assurance in New Zealand. A steering committee was set up with the aim of forming a professional body," Forsman explains.
The following year the need for a professional body for quality assurance, in line with the American Society for Quality, was established. By early 1978, NZOQ was registered as an Incorporated Society, delivering a framework that became vital in its development and the role New Zealand would play in quality assurance. NZOQ is a society of organisations and professionals in many fields. It has both individual and corporate members, and provides training to its members and the public.
With its headquarters in Palmerston North, NZOQ is a New Zealand organisation with international relationships.
It is a founding member of the Asia Pacific Quality Organisation (APQO), a group of quality organisations in the region. New Zealander, Mark Dykes, was APQO President from 1992 to 1996, and current NZOQ President, Abraham Fenn, was APQO President in 2017. He will again be APQO President in 2024-2025. This provides prestige to both NZOQ and Aotearoa on the international quality stage. The Palmerston North office of NZOQ also hosts the registered international office of APQO – a significant coup for the city. NZOQ has direct links with quality organisations in Australia, USA, and the UK.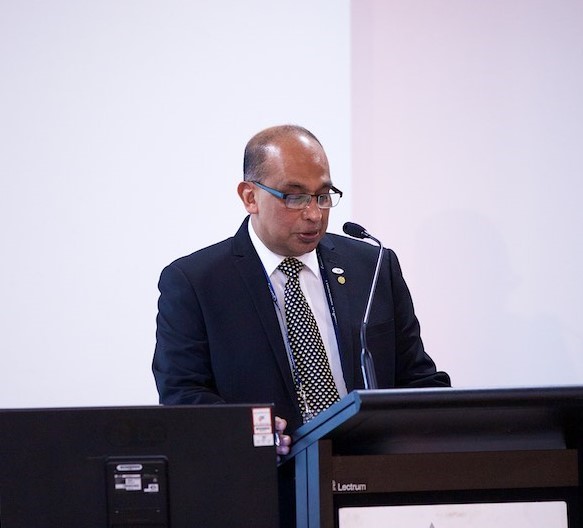 Current NZOQ President, Abraham Fenn [Image supplied]
"The NZOQ's strength has always been the diversity of our members. From its inception, the national board consisted of member representatives. Our members skills and experience span the spectrum of New Zealand industry sectors," Dan says.
While short course quality education was being carried out by NZOQ, the organisation developed a Certificate of Quality Assurance (CQA). The certificate introduced different aspects of quality assurance as a more structured approach to quality education. This eventuated in the first year, of a two-year NZOQ Diploma, in Quality Assurance (DQA), currently offered by NZOQ.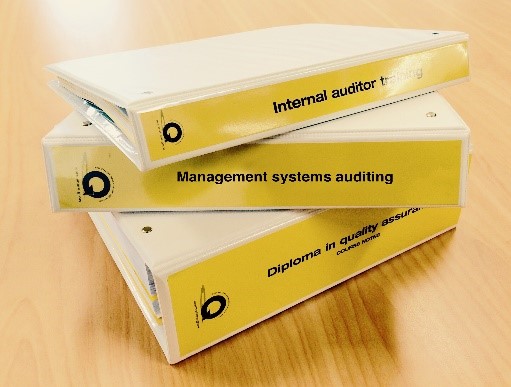 The organisation developed a Certificate of Quality Assurance (CQA). This eventuated in the first year of a two-year NZOQ Diploma in Quality Assurance (DQA). [Image supplied]
NZOQ continues to have a strong relationship with Massey University. In 1978, an initiative with the New Zealand Institute of Food Science and Technology (NZIFST) led to the development of the Massey Diploma in Food Quality Assurance, and later the Massey Diploma in Quality Assurance. It has continuing links with Massey University-based, Centre for Organisational Excellency Research (COER).  
The NZOQ worked to encourage and educate industries, organisations, and individuals that quality was vital to success in an increasingly competitive marketplace. "The NZOQ provided leadership in the advancement of quality management and best business practices. We supported our members through networking, information sharing and training initiatives," Dan explains.
From a meeting at a conference and a quest to improve quality, the NZOQ has progressed to meet and inspire the needs of New Zealand industry, organisations, and individuals, from its Palmerton North base.
"It doesn't matter how successful you are—there's always room for improvement. The NZOQ identifies areas for improvement so our members can achieve world-class levels of performance, enhanced employee and customer relations, increased productivity, and greater profitability. Our leadership and best practice guidelines set the benchmark for excellence. Access our wealth of knowledge and collective experience through networking, information sharing, and training initiatives," Dan says.
The latest training product from NZOQ is OLIA+ a short on-line course that delivers quality management skills and prepares for an internal audit process. It is delivered in small groups across the web with backup tutor support. This is a good starting point for your quality journey. Also, please read the NZOQ website for more information.    
"By the way, it would be great to have more local and regional members supporting NZOQ. Membership accesses discounted services including training and our excellent Quality Business magazine," Dan concludes.
The views and opinions expressed in this blog are those of the participants and do not necessarily reflect the views or opinions of the Palmerston North City Council.