12 Sep 2022
Māori content for Tamariki Children
Ngā pukapuka o te Ao Māori (Books of Te Ao Māori) – Tamariki/ Children
This Te Wiki o te reo Māori we dug into the catalogue to find some ka pai suggestions to help you and your whānau immerse yourselves in te ao Māori. Even if you can't yet speak te reo, Palmerston North City Library has resources to support your use of te reo Māori. We dived into the catalogue to find some ka pai suggestions for tamariki and beginning (to intermediate) learners of te reo and for reading skills. Research shows that reading and listening is an important part of acquiring a new language, so reinforcing what you learn with a book will help you in the long term. You can even make it a family activity to practice reading and listening with a story time habit of reading a book in te reo Māori!
Here's a few fun book ideas to get you started:
First words
For early readers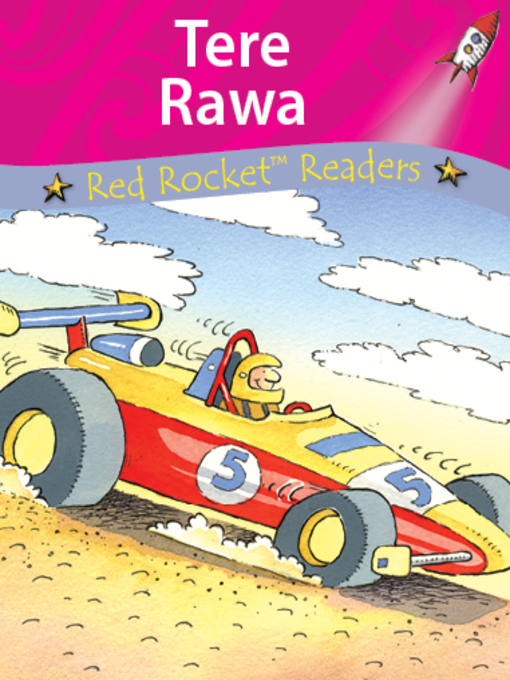 Tere Rawa/ So Fast by Pam Holden
Kei te pai koe ki te haere tere rawa?
He aha ka haere tere rawa?
Tirohia ēnei mea e haere tere rawa.
Do you like going fast?
What can go very fast?
Look at these things going fast.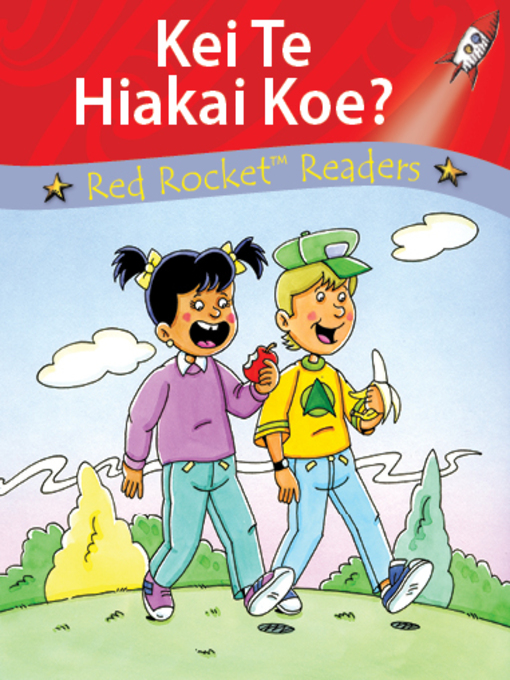 Kei Te Hiakai Koe? Are You Hungry by Pam Holden
Ke te haikai koe? Rocket Readers
E pai ana koe ki ngā kai tino reka?
Te namunamua!
Do you like delicious food?
Yum!
There are 12 editions of the Red Rocket Readers storybooks in Te Reo Māori, available online with the Libby app for free using your library card.

Ki te moe Aotearoa, ko Donovan Bixley
An engaging story of bedtime for all the animals around New Zealand being put to bed by their parents.

Ko tōku māmā te kuini o te rori ko Jennifer Beck
This is the te reo Māori edition of My Mum is Queen of the Road. Ari and Isabella play with trucks and diggers, making roads in a sandpit. Ari tells Isabella that his mother is a roadworker who works the Stop/Go sign and is called Queen of the Road. Isabella tries to work out why she is a queen. Does she wear diamonds? Does she sit on a throne? Does she have a corgi?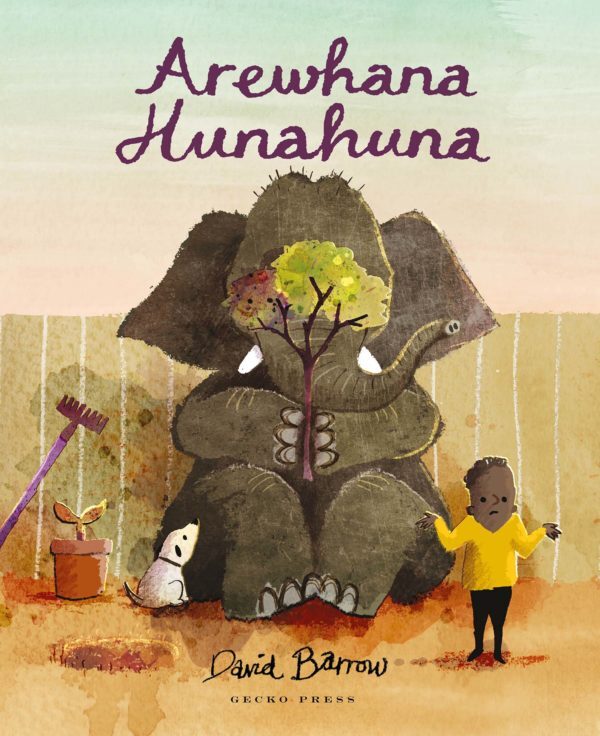 Arewhana Hunahuna ko David Barrow
A te reo Māori edition of this internationally bestselling picture book.
Kei te hia hunahuna a Arewhana. Nau mai, whakapiri mai! Otirā kia kaha koe – ka KINO tana pai!
A small boy and his elephant play an absurd game of hide and seek in this beautifully illustrated picture book that will have young readers shouting out loud in delight, and adults laughing too, as Elephant hides, in full view.
He wheke wai mamangu au, ko Stephanie Thatcher
Join good friends, Inky and Jellyfish, as they play a spirited game of tag amongst the creatures and plants of the ocean.
Available in English and te reo Māori
For intermediate readers
Atua : Māori gods and heroes ko Gavin Bishop
Before the beginning there was nothing. No sound, no air, no colour: nothing. TE KORE, NOTHING. No one knows how long this nothing lasted because there was no time. However, in this great nothing there was a sense of waiting. Something was about to happen. Meet the gods, demigods and heroes of the Māori world, and explore Aotearoa's exciting legends from the Creation to the Migration.
Mokopuna Matatini, ko Pania Tahau-Hodges
It's national kapa haka competition time again, and this Māori performing arts festival is a big event! It needs planning, tactics and dedication – and that's just for the people watching! Nan's a hardcore kapa haka follower, and she shows her mokopuna all the tricks to get the best seats, find the choicest pāua and whitebait fritters, hunt out the coolest poi and pounamu, and meet the star performers. And all along, Nan's keeping a big secret!
The Astromancer : the rising of Matariki, ko Witi Ihimaera
The Astromancer is looking for four new apprentices to learn about Matariki and the Maramataka calendar. She chooses three boys and an orphan girl, Aria, who will come only if she can bring her smelly dog. Aria, though, is bored by the lessons, and she doesn't want to be told what to do. But these are dangerous times, and Ruatapu the Ravenous is about to threaten the safety of the whole tribe. Will Aria step up to save them?
Available in both English and te reo Māori.
Te rātaka a tama hūngoingoi : te hautaka a Greg Heffley, ko Jeff Kinney
Being a kid can really stink. And no one knows this better than Greg Heffley. In this brilliant translation of Jeff Kinney's bestselling Diary of a Wimpy Kid by Heni Jacob, twelve year old hero Geoff Heffley is the Tama Hūngoingoi (Wimpy Kid) of the title. He tells us all about his life in te reo Māori.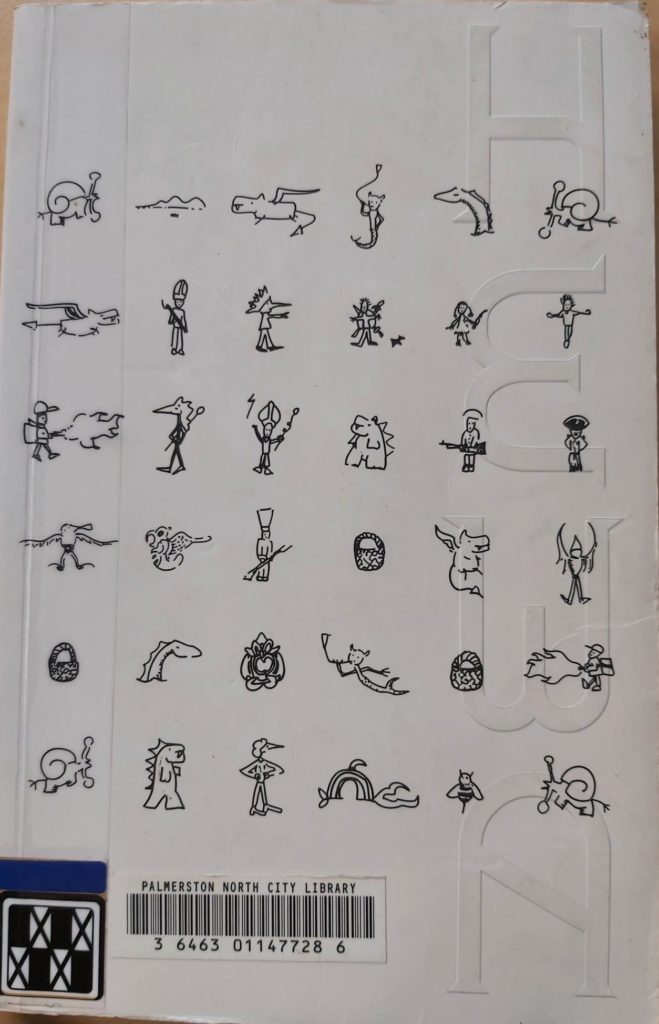 Hewa, ko Darryn Joseph
Hewa is about a boy who wants to help protect his family and friends. It involves American military software, a futuristic battleship called the USS Barack Obama, and artificial intelligences gaining sentience and self determination. Told in te reo Māori.
Battle at the Gate: the story of the Battle of Gate Pā, Tauranga, New Zealand. by Jenny Jenkins.
A historical fiction for primary age children, Battle at the Gate tells a story of a young Māori woman who tended the British soldiers wounded at the battle of Gate Pā.
Kia kaha : a storybook of Māori who changed the world ko Stacey Morrison
Kia Kaha is a collection of true stories about amazing Māori who have achieved incredible things. Each of them blazed a trail in their own way, and this pukapuka was written to show that with your kura huna, your special gifts, you can make a difference too.

I waho, i te moana ko Yvonne Morrison
Out in the moana, underneath the sparkling sun, lived a mother sea lion and her little pup. A playful retelling of the much-loved traditional story, Over in the Meadow.
Available in English and te reo Māori.
This is just a selection of content available to borrow at Palmerston North City Library. Pay us a visit and chat with our friendly team to discover a range of books to suit your learning needs – regardless of age.