15 Dec 2022
Holiday 2022/23 Click and Collect
Over the holidays this year, the Library will be closed from Fri 23 Dec – Tue 3 Jan inclusive, so we're making our 'Click and Collect' service available at the Central Library on the following days:
Wednesday 28 Dec, Thursday 29 Dec, Friday 30 Dec.
10am – 4pm
That way, you can still pick up items you reserved for pick up at Central Library or Click and Collect. Items reserved for Mobile Library will also be available to pick up at the Central Library.
How Click & Collect works:
Reserve your item for pick up at "Click and Collect – Central Library" (If you've made a reservation/hold for pick up at another location give us a ring and we can change this for you).
You'll get a notification when your items are ready to collect.
Bring your library card to the window to the right of the Central Library's main entrance (up the ramp from Te Marae o Hine / The Square, or up the stairs from George Street)
Library staff will retrieve your items and check them out for you.
Good things to know:
Placing a hold/reserve is free.
The normal pickup time applies – you have 10 days from time of notification.
If you're picking up items for a family member or a friend, just bring their card with you.
To get you started, here's a refresher on How to place a hold on our website or our app (available for iOS and Android):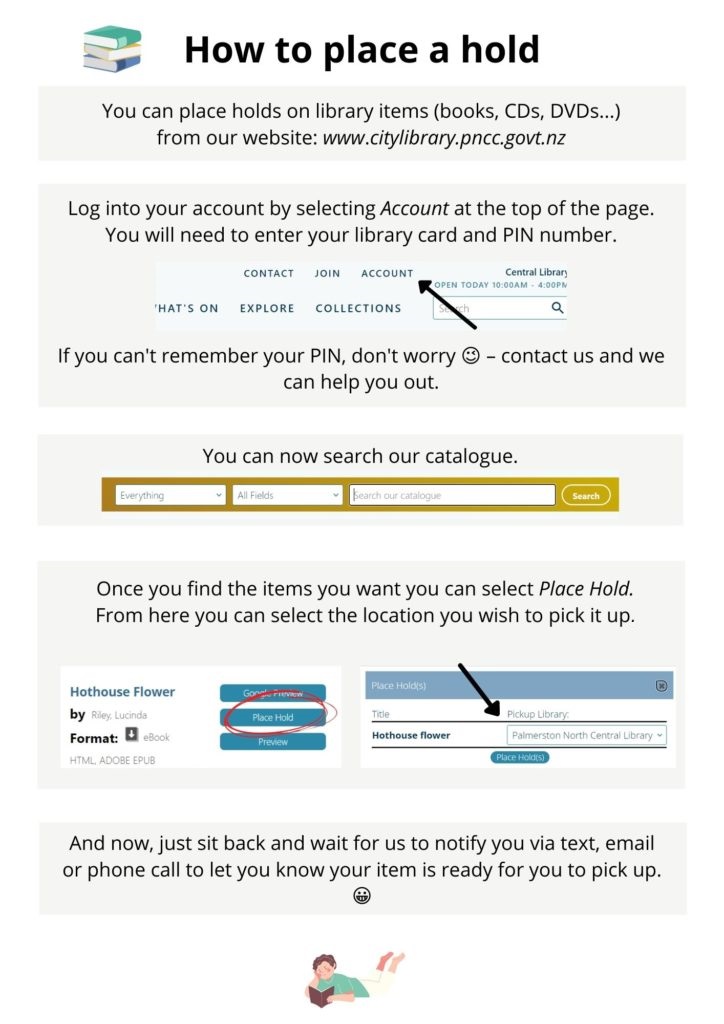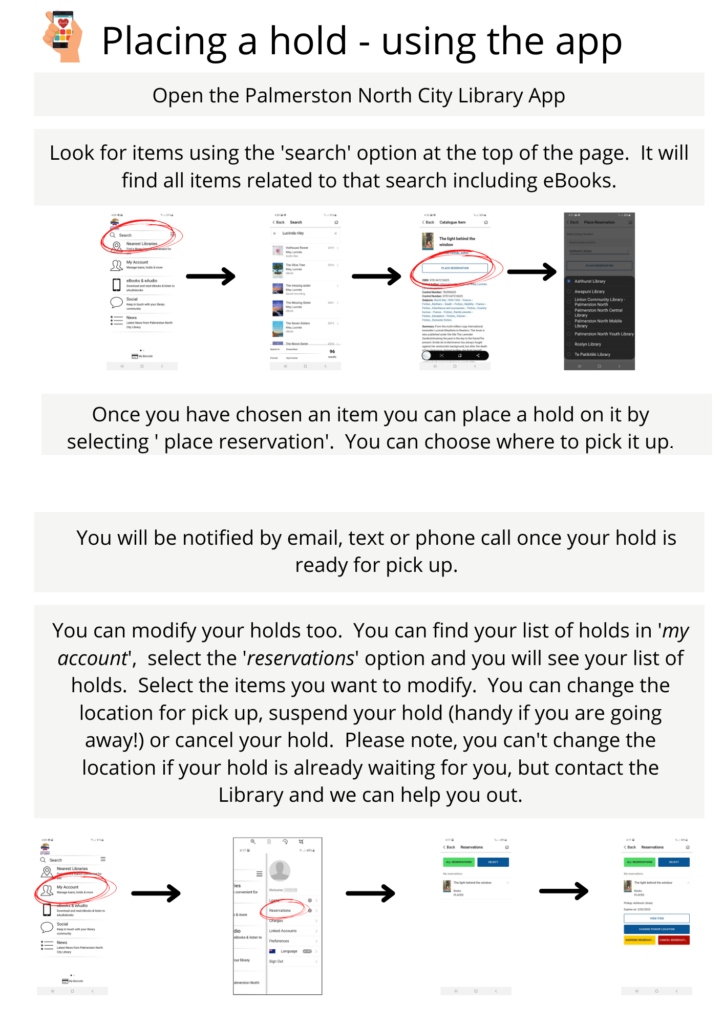 If you want to edit your hold using the website, here are the instructions: