16 Oct 2023
Brazen Hussies: rebels with a cause
Aiming to shock and create conversations on frequently sensitive subjects, the Brazen Hussies were born from the challenge to be brazen and outspoken in the 1990s. A group of friends, self-confessed feminists and political thinkers, were keen to make a stand against politics and confront issues such as benefit cuts and the Employment Relations Act.
Since their first performance, outside the old Palmerston North Post Office for International Women's Day, the group has never shied away from topical issues ranging from climate change to Don Brash speeches, to women's health.
While their line-up has changed throughout the years, the nature of their music hasn't. The Brazen Hussies parody popular songs with lyrics revised to highlight contentious issues and the politics of the day.
A fixture at most annual Palmerston North May Day commemorations, the Brazen Hussies have reinvented such classics as ABBA's Money, Money, Money – with lyrics criticising the rise of capitalism and right-wing politics. Other politically themed songs in their repertoire have included, Sink the Corporate Pirates song, These Boots are Made for Walking, and What Shall We Do with the Politicians.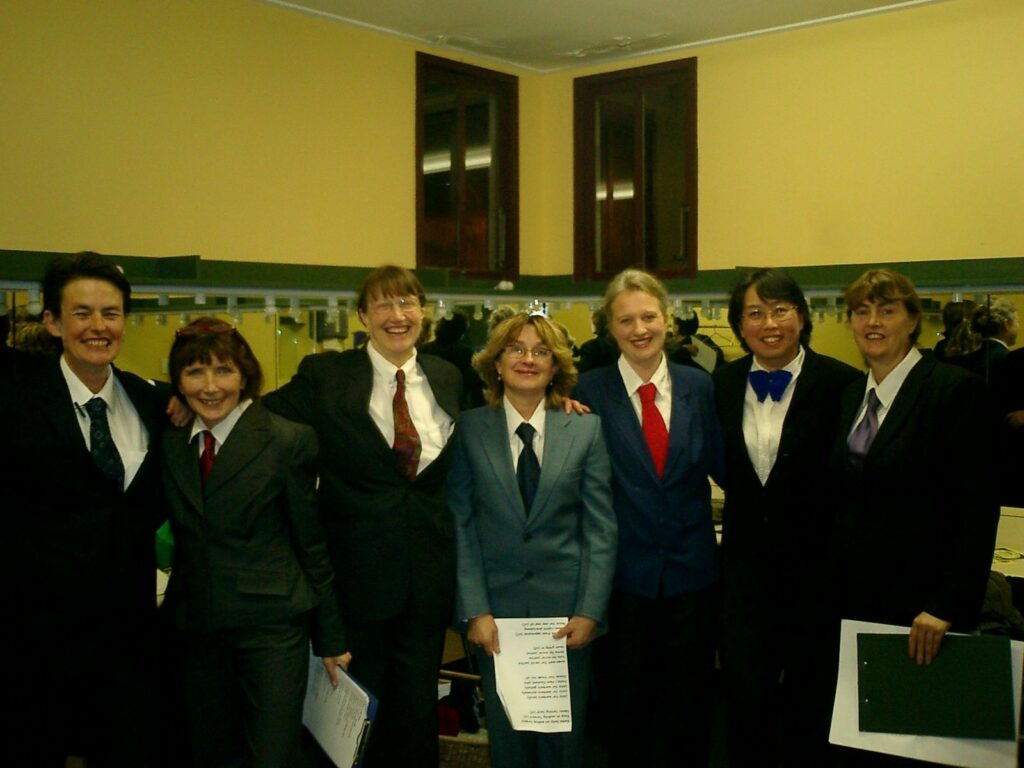 Dressed to impress the Brazen Hussies. Photo: Image courtesy of the Brazen Hussies.
With a strong social conscience, the group has always been focused on 'the message' and expressing their opinion through singing. Over their two-decade run, these solely female singers have enjoy thinking up new and interesting ways to shock.
"I'm sure some people squirm when we come along, and others think 'what are they going to do next?' But that's good and it's what we want. Singing has given us a powerful voice," says original Brazen Hussies member, Jean Hera.